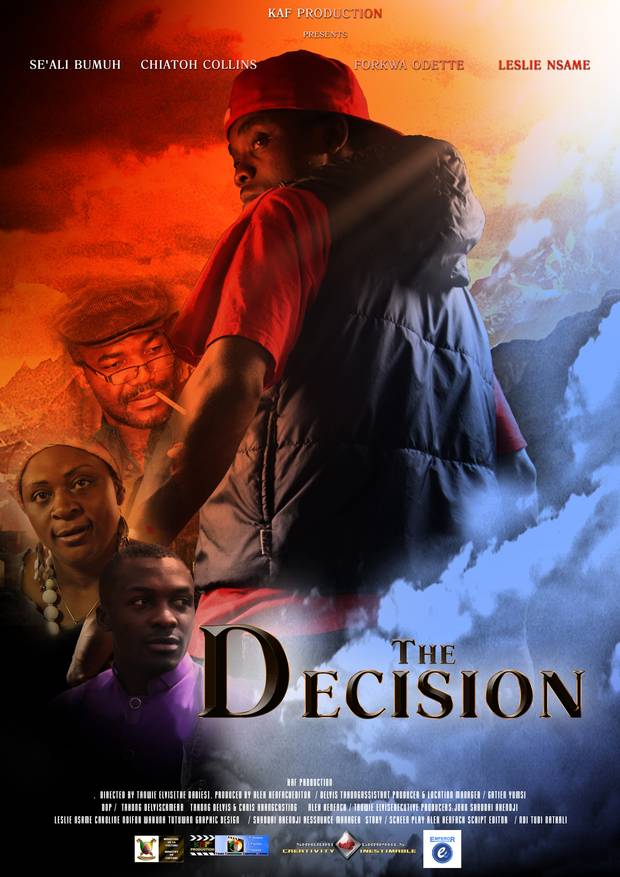 "The decision" is a Cameroonian movie shot in Yaounde ,written and produced by Alex Foleng.
It features Sea'Ali Will, Chiatoh Collins, Rev Nsame Lesley, Fonkwa Odette and many other top actors in the Cameroonian entertainment industry.
The movie tells the story of a dad who pampers his son with the hope that his son will be initiated into his traditional elite society.
However due to a chanced meeting with a pastor,the son comes to a startling self realisation.
What will the son do?Go ahead with the initiation or follow his Christian teachings. Watch 'the decision' to see how this thrilling story unfolds.